In 2009 I was studying vocals at a music university in Brighton called BIMM and was a very very big fan of pop music (especially Lady Gaga)… So when I was rehearsing with an acoustic guitarist, looking for inspiration on YouTube and I came across Boyce Avenue's mash up of 'Circus' (Britney) / 'Just Dance' (Lady Gaga), I was instantly obsessed. Alejandro's voice (the lead singer) was always so soothing to listen to and I hoped I would get the chance to see them live sometime!
Well, a couple of weekends ago I was lucky enough to see Boyce Avenue (consisting of the three brothers, Alejandro, Daniel & Fabien Manzano) perform at the legendary Roundhouse in Camden, with support from Calum Scott, an incredibly talented guy from Hull that (if you watch Britain's Got Talent) you might remember making your heart melt singing Robyn's 'Dancing On My Own'.
CALUM SCOTT
Straight up, if you've not listened to Calum yet, follow the links at the bottom of this blog as soon as you've finished reading. His voice is absolutely beautiful & incredibly emotive – I had goosebumps the whole time he was on stage! Having been working with him (at my full-time job) on his debut release (the brilliant cover of Robyn's 'Dancing On My Own') this year, it was great to see him perform in person, rather than through my laptop screen!
Calum's set consisted of 6 songs – four originals (which were uh-maz-ing, I cannot wait until they're released!) and two covers – Lukas Graham's chart topper '7 years' & the song that propelled Calum into the public consciousness, Robyn's 'Dancing On My Own' (with his audition video amassing an impressive 50+ million views in less than a year). In between songs, clearly a little overwhelmed by the crowds whoops & cheers, Calum gave "hand hearts" to the audience & I heard numerous people around me comment on how great his voice was, and noticed several getting their phones out & googling his name.
BOYCE AVENUE
I was a little unsure what to expect of Boyce Avenue live, I mean they are pretty much the ultimate YouTube band (with waaay over 8.1 million subscribers & 2.5 billions views on their channel), but they absolutely blew me away!
Their set consisted of 20+ songs, including a mixture of some of their most popular YouTube covers (sadly not including my favourite Britney/Gaga mash-up). Alejandro was a very welcoming front man, with quite a gentle demeanor. I'm not familiar with their originals (in a "knowing the lyrics" kind of way) so a lot of the set was just nice to listen to rather than me being able to sing along to… However, that doesn't mean that everyone around me wasn't singing along though! The Manzano Brothers seem to have a very strong and dedicated fan base, with quite a few "fan girling" around me when they came onstage, or performed their favourite song. The highlight for me had to be their performance of Tracy Chapman's 'Fast Car' (which has over 36 million views online!), it's such a powerful song, and Alejandro's voice is just beautiful when he sings it!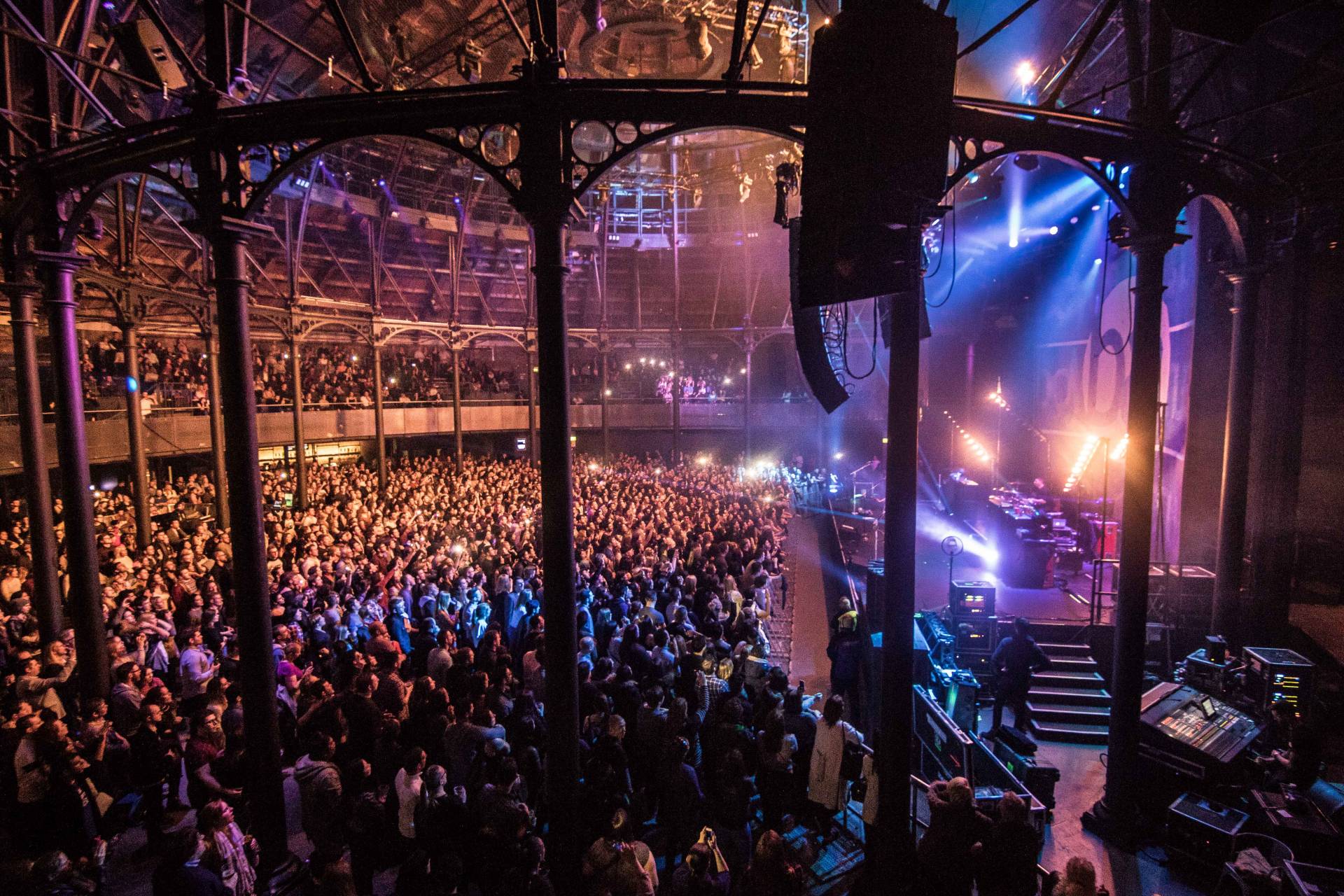 Overall the sets from both artists were prety amazing – I'm so pleased I was able to go! To add to the awesomeness of the evening I popped backstage after everyone had left to chat with Calum. Ended up sticking around until gone midnight having drinks and chatting with his musicians (who just so happened to go to BIMM around the same time as me)!
Another highlight of the evening had to be when I had a lovely chat with Alejandro and told him how great the Circus/Just Dance mash up was. He was incredibly down to earth and humble & thanked me for watching for so many years!
To buy Calum Scott's debut release 'Dancing On My Own', click here, & to watch his incredibly Britain's Got Talent audition video, click here!
To pre-order Boyce Avenue's new album 'Road Less Travelled' (out 15th April) on iTunes, click here & to watch them on YouTube, click here!
Lx
Photos taken by Nicholas Schearer were very kindly provided by Boyce Avenue's PR!